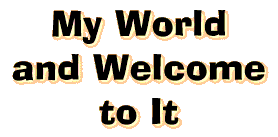 Overview and Episode Guide
These particulars about the series were provided in a press kit for the series when it debuted in 1969. Jim Beaty provided me with this guide and said I might use it on my site. My thanks to Jim, and I hope it answers some of the questions that people have asked me about the series.
Four photos from the press kit
I have added some notes at the end of some of the episodes to indicate what Thurber stories were used in the story. As of September 23, 2001, I have not yet added all the Thurber stories cited.

-----------------
1. EPISODE TITLES
-----------------

TITLE					PRODUCTION NUMBER
-----					-----------------
Man Against the World (Pilot)	   	31007-001
The Disenchanted		   	31007-003
Little Girls are Sugar and Spice--	31007-004
	And Not Always Nice
Christabel				31007-006
The Night the House Caught Fire		31007-007
The Ghost and Mr. Monroe		31007-002
Nobody Ever Kills Dragons Anymore	31007-010
Seal in the Bedroom			31007-005
The Saga of Dimity Ann			31007-009
A Friend of the Earth			31007-012
Maid in Connecticut			31007-015
Native Wit				31007-013
The Shrike and the Chipmunks		31007-008
Rally 'Round the Flag			31007-014
War Between Men and Women		31007-011
The Mating Dance			31007-017
Darn That Dream				31007-018
The Human Being and the Dinosaur	31007-016
"Dear" is a Four Letter Word		31007-019
The Middle Years			31007-021
Rules for a Happy Marriage		31007-022
The Wooing of Mr. Monroe		31007-020
The Mea Culpa Bit			31007-023
The Fourth Estate			31007-024
Monroe the Misogynist			31007-025
Child's Play				31007-026


-----------
2. OVERVIEW
-----------

Series Stars:		William Windom as John Monroe
			Joan Hotchkis as Mrs. Ellen Monroe
			Lisa Gerritsen as Lydia Monroe, the daughter
			Harold J. Stone as Hamilton Greeley, 
                        Monroe's Editor

Series Regulars:	Henry Morgan as Philip Jensen, writer

MY WORLD AND WELCOME TO IT is a comedy series, filmed and animated,
about a husband and father who is a cartoonist and writer with a talent
and problem -- his own overly active imagination.  It is based on the
cartoons and writings of humorist James Thurber.

The role of the cartoonist-writer, John Monroe, is played by series
star William Windom.  Joan Hotchkis appears as his wife, Ellen.  Their
daughter Lydia, 10, is played by Lisa Gerritsen.  Harold J. Stone
appears as Monroe's editor, Hamilton Greeley.  Henry Morgan, a recurring
regular in the role of writer Philip Jensen, plays a character suggested
by the relationship between cartoonist James Thurber and another leading
humorist of his day, Robert Benchley.

Monroe's imagination lapses with astounding ease into fantasies, some
of which are populated by his cartoon characters come to life, others
by real people.  They are Monroe's way of coping with life's problems,
among which are women, children and dogs.  Monroe doesn't quite trust
them.

Executive Producer:	Sheldon Leonard
Producer:		Danny Arnold
Created By:		Melville Shavelson


--------------
3. STORY LINES
--------------

Production Number:	31007-001
Title:			"Man Against the World" (pilot)

Series Stars:		William Windom as John Monroe
			Joan Hotchkis as Mrs. Ellen Monroe
			Lisa Gerritsen as Lydia Monroe
			Harold J. Stone as Hamilton Greeley

Guest Stars:		Mary Grover as the Teacher
			Lilian Field as Miss Skidmore
			Royal Dano as General Lee
			Marvin Kaplan as Corporal Shultz

The wild imagination of cartoonist John Monroe gets his daughter
into so much trouble at school that it brings a home visit from her
teacher, a gorgeous blonde.

When Lydia moans to her father that her history homework on the Civil
War is boring, Monroe with his free-wheeling imagination at full throttle
finds himself reenacting the story of Grant and Lee at Appomattox.  It
isn't long after Lydia recites this story in class that her teacher is
punching Monroe's front doorbell.

This episode was written and directed by series creator Melville
Shavelson.  Sheldon Leonard is executive producer.  Danny Arnold
is producer.

[Thurber's "If Grant Had Been Drinking at Appomattox." Windom plays 
General Grant.]


Production Number:	31007-003
Title:			"The Disenchanted"

Series Stars:		William Windom as John Monroe
			Joan Hotchkis as Mrs. Ellen Monroe
			Lisa Gerritsen as Lydia Monroe
			Harold J. Stone as Hamilton Greeley

Guest Stars:		Carol Cook as Aunt Kate
			Lilian Field as Miss Skidmore
			Arthur Julian as a real estate agent
			Lenny Bremen as Harry

Ten-year-old Lydia Monroe, annoyed because her parents won't help her
have her seat changed at school, leaves home.

When Lydia's father orders her to return to school, she counters by
packing her bags and announcing that she's leaving home.  Specifically
she proclaims she's heading for the avant garde apartment of her un-
conventional Aunt Kate.

This episode was directed by producer Danny Arnold and written by Ruth
Brooks Flippen.


Production Number:	31007-004
Title:			"Little Girls Are Sugar and Spice -- and Not 
                        Always Nice"

Series Stars:		William Windom as John Monroe
			Joan Hotchkis as Mrs. Ellen Monroe
			Lisa Gerritsen as Lydia Monroe
			Harold J. Stone as Hamilton Greeley

Guest Stars:		Oscar Beregi as Otto

Cartoonist John Monroe, facing defeat in chess by his ten-year-old
daugher Lydia, envisions three ways out, each of which would make
morning headlines.

Ellen, in an attempt to improve the communications between her husband
and daughter, teaches the girl the rudiments of chess and tricks John
into a match.  John, gamewise, soon finds himself fighting for his life.
Desperately, he seeks out Otto, the chess expert.  Otto gives him some
moves, but Lydia counters them with ease.  To avoid the inevitable, John
escapes into his imaginary world in search of a unique way out.  Each
plan proves more dramatic and more catastrophic than the last.

This episode was directed by Lee Philips and written by Rick Mittleman.


Production Number:	31007-006
Title			"Christabel"

Series Stars:		William Windom as John Monroe
			Joan Hotchkis as Mrs. Ellen Monroe
			Lisa Gerritsen as Lydia Monroe
			Harold J. Stone as Hamilton Greeley

Guest Stars:		Frank DeVol as the veterinarian
			Richard Steele as Charley
			Danny Arnold as the law officer

Dogs, best friends to everyone else, set humorist John Monroe at odds
with his wife, daughter, editor and the police.

His troubles start with the publication of his magazine article "The
Dog That Bit People."  Reactions include demands by Greeley that he
write an apology, and by Ellen, that he sleep on the chaise lounge.
When, at this point, the family's old dog, Christabel, falls ill, all
somehow agree Monroe is to blame.  On the way to the vet, a policeman
finds John on all fours in the grass, barking.

This episode was directed by Sheldon Leonard, executive producer,
and written by Melville Shavelson, series creator.

[Thurber's "The Dog That Bit People," "Memorial," and "The Topaz 
Cufflinks Mystery"]


Production Number:	31007-007
Title:			"The Night the House Caught Fire"

Series Stars:		William Windom as John Monroe
			Joan Hotchkis as Mrs. Ellen Monroe
			Lisa Gerritsen as Lydia Monroe
			Harold J. Stone as Hamilton Greeley

Guest Stars:		Bobby Riha as young John
			Douglas V. Fowley as Grandpa
			Joe Besser as the fire chief
			Billy Corcoran as Roy Monroe
			Vic Tayback as Alexander

William Windom plays John Monroe and Monroe's father in a flashback
story of how young John's boyhood sniffles brought out the fire
department.

With John's imagination, the jump is easy from Lydia's sniffles to his
boyhood case -- when Grandpa was around.  Grandpa's major mistake was
administering the steam treatment for the cold at the very time of the
town's big arson scare.

This episode was produced by Danny Arnold and written and directed by
Melville Shavelson, who developed the series.

[Thurber's "The Unicorn in the Garden" and "The Night the House 
Caught Fire"]


Production Number:	31007-002
Title:			"The Ghost and Mr. Monroe"

Series Stars:		William Windom as John Monroe
			Joan Hotchkis as Mrs. Ellen Monroe
			Lisa Gerritsen as Lydia Monroe
			Harold J. Stone as Hamilton Greeley

Guest Stars:		James Gregory as J. P. Morgan
			Sheldon Leonard as a stockbroker
			Paul Kent as a writer
			Frank Christi as Reynolds
			Riza Royce as Morgan's secretary

Fantasy-prone John Monroe quits his job in a huff, then payless, finds
himself seeking stock market tips from J. P. Morgan.

Monroe exits the magazine after a squabble with his editor Hamilton
Greeley over a hippopotamus (in a Monroe cartoon).  At home, John
begins to wonder where his next dollar will come from and finds himself
in the company of financial wizard J. P. Morgan.

The episode was directed by producer Danny Arnold and written by
Carl Kleinschmitt.

[The Thurber cartoon "What have you done with Dr. Millmoss?"]


Production Number:	31007-010
Title:			"Nobody Ever Kills Dragons Any More"

Series Stars:		William Windom as John Monroe
			Joan Hotchkis as Mrs. Ellen Monroe
			Lisa Gerritsen as Lydia Monroe
			Harold J. Stone as Hamilton Greeley

Guest Stars:		Svetlana Mischoff as an exotic secret agent
			Bill Erwin as the American conductor
			Karl Bruck as the foreign conductor
			Aly Wassil as the Hindu
			Ed Peck as Monroe's neighbor Fred

John's humdrum existence is challenged when 11 pickle forks become the
imaginary objects of international intrigue.

Observing his wife Ellen and daughter Lydia one morning, John decides
their lives are all meaningless...so, he escapes into the world of
dreams where excitement fills his life as a secret agent in search of
the infamous enemy...the dragon.

This episode was produced by Danny Arnold, directed by John Rich and
written by Phil Sharp.

[The Thurber story "The Lady on 142" seems to be a partial inspiration 
for this story, as well as "The Secret Life of Walter Mitty"]


Production Number:	31007-005
Title:			"Seal in the Bedroom"

Series Stars:		William Windom as John Monroe
			Joan Hotchkis as Mrs. Ellen Monroe
			Lisa Gerritsen as Lydia Monroe
			Harold J. Stone as Hamilton Greeley

Guest Stars:		Betty Kean as John's mother
			Henry Morgan as Phil Jensen

John's mother arrives for a visit and complicates his already
complicated life.

John's problems begin when his editor Hamilton Greeley rejects his
seal-in-the-bedroom cartoon as not funny.  That evening Monroe's
mother arrives unexpectedly for a visit, wearing her sealskin
coat.  That, plus a talk with his friend Jensen is all the
provocation Monroe needs to escape into his imaginary world...
in which his mother becomes a seal.

The episode was produced by Danny Arnold, directed by Lee Philips,
and written by Paul Wayne.

[Thurber's "Seal in the bedroom" cartoon]


Production Number:	31007-009
Title:			"The Saga of Dimity Ann"

Series Stars:		William Windom as John Monroe
			Joan Hotchkis as Mrs. Ellen Monroe
			Lisa Gerritsen as Lydia Monroe
			Harold J. Stone as Hamilton Greeley

Guest Stars:		Warren Parker as the Judge
			Lew Gallo as the Defense attorney

Dimity Ann, the Monroe's cat, nips John on the neck and finger, 
causing him to abandon her secretly in a new housing development.

John's wife, Ellen becomes suspicious when the cat can't be found
and Lydia thinks the cat has left home becuase it hates her.  Much
of the story takes place in John's Thurber-like mind in a dream in
which his boss, Hamilton Greeley, portrays a district attorney.

This episode was directed by John Rich, written by Harvey Bullock,
and R. S. Allen and the participating writer was producer Danny
Arnold.

[Thurber's story "The Case of Dimity Ann" may have partially 
inspired this story]


Production Number:	31007-012
Title:			"A Friend of the Earth"

Series Stars:		William Windom as John Monroe
			Joan Hotchkis as Mrs. Ellen Monroe
			Lisa Gerritsen as Lydia Monroe
			Harold J. Stone as Hamilton Greeley

Guest Stars:		Arthur Hunnicut as Zeph Leggin
			Larry Storch as Paul Morton

A country humorist proves too much of a challenge for John Monroe
when his own wife and daughter applaud the other side.

Larry Storch portrays Paul Morton, John's new neighbor, who
introduces him to town character Zeph Leggin to set the stage for a
showdown between homespun humor and the sophisticated Monroe
cartoons.  John finally leads the village wit into his own world
of imagination, where he still finds it impossible to convince
the townspeople his cartoons are funny.

This episode was produced by Danny Arnold, directed by Hal Cooper
and written by Paul Wayne.

[Thurber's "A Friend of the Earth"]


Production Number:	31007-015
Title:			"Maid in Connecticut"

Series Stars:		William Windom as John Monroe
			Joan Hotchkis as Mrs. Ellen Monroe
			Lisa Gerritsen as Lydia Monroe
			Harold J. Stone as Hamilton Greeley

Guest Stars:		Queenie Smith as the maid

A new maid who fears modern appliances is hired to take care of John
during his wife's absence.

John and his daughter are admonished by Ellen to look neat and
speak softly to impress the new maid, but the maid's efforts to
serve toast prepared in the oven and hand-squeezed orange juice,
complete with seeds, forewarns them of things to come.

This episode was produced by Danny Arnold, directed by James
Sheldon and written by Tom Koch.  Participating writers were Danny
Arnold and Mel Shavelson, creator of the series.

[This story may have been inspired by Thurber's "The Departure of 
Emma Inch"]


Production Number:	31007-013
Title:			"Native Wit"

Series Stars:		William Windom as John Monroe
			Joan Hotchkis as Mrs. Ellen Monroe
			Lisa Gerritsen as Lydia Monroe
			Harold J. Stone as Hamilton Greeley

Guest Stars:		Arthur Hunnicut as Zeph Leggin
			Henry Morgan as Phil Jensen

John and his friend Phil Jensen, team up to outwit the village wit
and send him packing.

Zeph Leggin finds it too embarassing to remain in town when he loses
his standing as Westbury's humorous sage to Monroe, who, having 
brushed up on old jokes, soundly trounces him in front of the
villagers.  John begins to feel guilty when he finds that Seph
is leaving town because he's a "big frog whose little pond has
dried up."

This episode was produced by Danny Arnold, directed by Hal Cooper
and written by Marion Hargrove.


Production Number:	31007-008
Title:			"The Shrike and the Chipmunks"

Series Stars:		William Windom as John Monroe
			Joan Hotchkis as Mrs. Ellen Monroe
			Lisa Gerritsen as Lydia Monroe
			Harold J. Stone as Hamilton Greeley

Guest Star:		Paul Ford as George Lindsay Lockhart

A children's book author, must collaborate with cartoonist John
Monroe, who despises children's book authors.

Monroe moans to his wife that noted juvenile-author George Lindsay
Lockhart is moving into their home to work on a special "Lockhart
Issue" of the Manhattanite magazine.  Compounding Monroe's grief,
Ellen turns ecstatic.  She is a big Lockhart fan, from the moment
they meet and vice versa.

This episode was directed by Sheldon Leonard (the show's executive
producer) and written by Marion Hargrove.

[Thurber's "The Shrike and the Chipmunks," and other FABLES FOR OUR 
TIME are mentioned briefly]


Production Number:	31007-014
Title:			"Rally Round the Flag"

Series Stars:		William Windom as John Monroe
			Joan Hotchkis as Mrs. Ellen Monroe
			Lisa Gerritsen as Lydia Monroe
			Harold J. Stone as Hamilton Greeley

Guest Stars:		Henry Morgan as Phil Jensen
			Danny Arnold as Santa Claus
			William Bramley as Beeman
			Lew Gallo as a shopper
			Sam Denoff as another shopper

Being out-of-step at Christmas brings the wrath of the neighborhood
against John Monroe, who presents his daughter with a gift that is
different.

When Monroe is caught up in the last mad minutes of Christmas
shopping, he purchases an American flag as a gift for his daughter
in a move of desperation.  The neighbors send a committee to
discuss this mixing of holidays and to explain that he is out 
of step.

This episode was directed by James Sheldon and written by
Lawrence Marks.

[Thurber's "There's a Time for Flags"]


Production Number:	31007-011
Title:			"War Between Men and Women"

Series Stars:		William Windom as John Monroe
			Joan Hotchkis as Mrs. Ellen Monroe
			Lisa Gerritsen as Lydia Monroe
			Harold J. Stone as Hamilton Greeley

Guest Stars:		Henry Morgan as Phil Jensen
			Ray Walston as J. J. Howard
			Buddy Lester as the bartender
			Olive Dunbar as Ruth Jensen
			Patty Regan as Sylvia Howard
			Margaret Muse as Margaret Greeley

A spilled martini triggers an outbreak of hostilities among
friends.

John and Ellen are hosts of a party which sets the stage for
a warlike confrontation between the sexes.  Later, the males
meet at their favorite bar, become tipsy, and decide that
their friend, Phil, is not going to be kept out of his own
home.  Then the battle lines are drawn.

This episode was produced by Danny Arnold, directed by Alan
Rifkin and written by Rick Mittleman.

[Thurber's cartoon sequence, "The war between men and women" 
and also the story "The Curb in the Sky"]


Production Number:	31007-017
Title:			"The Mating Dance"

Series Stars:		William Windom as John Monroe
			Joan Hotchkis as Mrs. Ellen Monroe
			Lisa Gerritsen as Lydia Monroe
			Harold J. Stone as Hamilton Greeley

Guest Stars:		Kerry MacLane as Elbert
			Scott Keith as Leonard Otterquist
			Douglas Fowley as Grandpa

John calls upon his grandfather to illustrate proper social
behavior to a little bully.

When a bully uses brute force to take Lydia to a party by beating
up her scheduled date, Elbert, John leaps to the defense of the
weaker fellow and persuades him to go after the bully.  But John's
real enemy, the female mind, is not easily persuaded.

This episode was produced and directed by Danny Arnold and written
by John McGreevey with participating writer Melville Shavelson.

[Elbert is a character in Thurber's "Teacher's Pet"]

[There is a cute sequence in this episode about John and Ellen's 
courtship]


Production Number:	31007-018
Title:			"Darn that Dream"

Series Stars:		William Windom as John Monroe
			Joan Hotchkis as Mrs. Ellen Monroe
			Lisa Gerritsen as Lydia Monroe
			Harold J. Stone as Hamilton Greeley

Guest Stars:		Sheldon Leonard as Jeremiah
			Ruth McDevitt as Aunt Hester
			Eldon Quick as Cousin Horace
			Nick Beuvy as young John Monroe
			Iris Korn as Aunt Dora

John retreats to his childhood fantasies to explain how nightmares
run in the family.

Ellen's criticism of her husband's rule that dinner must wait his
arrival, drives John back into fantasy, this time recalling his
childhood in Columbus, Ohio.  His memories include Jeremiah, a
ghost that appeared in the Monroe household to give betting tips
on horses, his Aunt Hester who placed her valuables outside her
bedroom door so burglars wouldn't break in and several more of his
unusual relatives.

This episode was produced by Danny Arnold, directed by John Rich
and written by Lila Garrett and Bernie Kahn.

[Thurber's "The Night the Bed Fell" and several other sequences in 
MY LIFE AND HARD TIMES]


Production Number:	31007-016
Title:			"The Human Being and the Dinosaur"

Series Stars:		William Windom as John Monroe
			Joan Hotchkis as Mrs. Ellen Monroe
			Lisa Gerritsen as Lydia Monroe
			Harold J. Stone as Hamilton Greeley

Guest Stars:		Jimmy Miller as the little boy
			Jesse White as Harold Berger

Lydia takes a punch at a neighbor's boy, setting off an adventure
into the realm of superior beings versus inferior beings.

John finds himself trying to explain to his daughter why inferior
viewpoints must be tolerated when a neighbor's son explains the
origin of babies to her.  Ellen is upset that Lydia has loosened
the boy's tooth.

This episode was produced by Danny Arnold, directed by Alan
Rafkin and written by Laurence Marks.


Production Number:	31007-019
Title:			"'Dear' is a Four-Letter Word"

Series Stars:		William Windom as John Monroe
			Joan Hotchkis as Mrs. Ellen Monroe
			Lisa Gerritsen as Lydia Monroe
			Harold J. Stone as Hamilton Greeley

Guest Stars:		Alan Oppenheimer as the principal
			Lilian Field as Miss Skidmore
			Danny Bonaduce as Leonard

Ellen's insistence that a communications gap exists between her
husband John and daughter Lydia is supported by Lydia's school
when John has to go see the principal.

Certain that Lydia has been humiliated by her father's cartoons,
her teacher, Miss Skidmore, insists that John see the principal in
an attempt to improve father-daughter relations.  This sends John
into a fantasy in which he envisions Nazi-like tendencies in the
principal and finds himself facing the wrath of a Hitler.

This episode was produced by Danny Arnold, directed by John Rich
and written by Eric Tarloff and David Adler.  Participating writers
were Mel Shavelson and Danny Arnold.


Production Number:	31007-021
Title:			"The Middle Years"

Series Stars:		William Windom as John Monroe
			Joan Hotchkis as Mrs. Ellen Monroe
			Lisa Gerritsen as Lydia Monroe
			Harold J. Stone as Hamilton Greeley

Guest Stars:		Lee Meriweather as a beautiful neighbor
			Noam Pitlik as Noel, a mover
			Joseph Perry another mover
			Percy Helton as the mailman
			Tom D'Andrea as the cab driver

John has pleasant dreams about an attractive neighbor, when his
family heads for the mountains and leaves him alone.

Left by himself for a day and a night to catch up on his work,
Monroe is plagued by two moving men and flees into a fantasy world
inhabited by his beautiful next-door neighbor.

This episode was produced and directed by Danny Arnold and written
by Danny Arnold and Ruth Brooks Flippen.

[The Thurber stories "Mr. Monroe and the Moving Men" and "The 
Middle Years"]


Production Number:	31007-022
Title			"Rules for a Happy Marriage"

Series Stars:		William Windom as John Monroe
			Joan Hotchkis as Mrs. Ellen Monroe
			Lisa Gerritsen as Lydia Monroe
			Harold J. Stone as Hamilton Greeley

Guest Stars:		Henry Morgan as Phil Jensen
			Frank Aletter as Nathan Williams
			Stuart Margolin as Arthur Charles
			Margaret Muse as Mrs. Greeley
			Olive Dunbar as Mrs. Jensen
			Buddy Lester as the bartender

While discussing the shortcomings of the wives with his boss and
friends, John forgets to keep a luncheon date with Ellen.

Hamilton Greeley's magazine needs a special theme for an
anniversary edition and John suggests the subject of marriage.
Subsequent discussion reveals the workings of the male mind on
the subject.

This episode was produced by Danny Arnold, directed by John Rich
and written by Rich Mittleman with participating writers Danny
Arnold and Mel Shavelson.

[Possibly Thurber's "My Own Ten Rules for a Happy Marriage"]


Production Number:	31007-020
Title:			"The Wooing of Mr. Monroe"

Series Stars:		William Windom as John Monroe
			Joan Hotchkis as Mrs. Ellen Monroe
			Lisa Gerritsen as Lydia Monroe
			Harold J. Stone as Hamilton Greeley

Guest Star:		Neva Patterson as Dorothy Carter

Ellen Monroe's own suspicions plant the idea for a romantic
situation between her husband John and a woman writer with
whom he is collaborating on a book.

When Ellen learns that her husband is spending time in another
woman's apartment, she begins to build an imaginary case of
infidelity and decides to give him his freedom.  Their daughter
Lydia is unaware that anything is "wrong."

This episode was produced by Danny Arnold, directed by James
Sheldon and written by Laurence Marks.

[The Thurber story "The 'Wooing' of Mr. Monroe"]


Production Number:	31007-023
Title:			"The Mea Culpa Bit"

Series Stars:		William Windom as John Monroe
			Joan Hotchkis as Mrs. Ellen Monroe
			Lisa Gerritsen as Lydia Monroe
			Harold J. Stone as Hamilton Greeley

Guest Stars:		Stuart Margolin as Arthur Charles
			Milton Selzer as Dr. Gray

Several people try to take the blame for a broken arm suffered by
Lydia in a fall when her father chases her out of his study.

A Friday deadline and no ideas for a cartool late Thursday cause
John Monroe to be irritated with his editor and a fellow-worker,
making him hard to live with at home.  When he chases his daughter
out of his study and she accidentally breaks her arm, editor
Greeley and a co-worker, Arthur Charles feel they are partly
responsible for causing John's troubles.  Ellen Monroe attempts
to make her daughter's cast appear as a status symbol to placate
her husband's feelings.

This episode was produced by Danny Arnold, directed by John Rich
and written by Bill Manoff.


Production Number:	31007-024
Title:			"The Fourth Estate"

Series Stars:		William Windom as John Monroe
			Joan Hotchkis as Mrs. Ellen Monroe
			Lisa Gerritsen as Lydia Monroe
			Harold J. Stone as Hamilton Greeley

Guest Stars:		Allyn Ann McLerie as Mrs. McGraw
			Michael Barbara as Buzz
			Christopher Shea as Patrick McGraw

Having his cartoons lambasted by his editor is upsetting enough
to John Monroe, but when a sixth grade school paper editor rejects
two of his contributions, he is badly shaken.

Editor Hamilton Greeley takes exception to one of Monroe's cartoons
as being "not funny."  At the same time, Monroe is crushed to learn
from his daughter that her class editor has rejected her daddy's cartoon
contributions to the paper.  John's efforts to prove both editors
wrong lead him into difficulties.

This episode was produced by Danny Arnold, directed by John Rich
and written by Lila Garrett and Bernie Kahn.  Participating writers
are Mel Shavelson and Danny Arnold.


Production Number:	31007-025
Title:			"Monroe the Misogynist"

Series Stars:		William Windom as John Monroe
			Joan Hotchkis as Mrs. Ellen Monroe
			Lisa Gerritsen as Lydia Monroe
			Harold J. Stone as Hamilton Greeley

Guest Stars:		Craig Stevens as Barley Burell
			Bobo Lewis as the secretary

When John Monroe is accused of being a woman-hater, he finds it
impossible to come up with a cartoon idea for tomorrow's deadline.

Ellen first accuses John of being anti-woman in his cartoons and
his editor, Hamilton Greeley, quickly agrees, upsetting John to the
point of not being able to think of any other kind of cartoon.

This episode was produced by Danny Arnold, directed by Allen Baron
and written by Stan Cutler and Martin Donovan.


Production Number:	31007-026
Title:			"Child's Play"

Series Stars:		William Windom as John Monroe
			Joan Hotchkis as Mrs. Ellen Monroe
			Lisa Gerritsen as Lydia Monroe
			Harold J. Stone as Hamilton Greeley

Guest Stars:		Olive Dunbar as Ruth Jensen
			Marc Winters as the Jensens' son, Harry
			Roberta Carroll as the typist, Miss Dalrymple
			Henry Morgan as Phil Jensen

John Monroe's disgust at a friend's patronage of his son because of
guilt feelings turns against himself when he forgets a picnic date
with his own daughter.

During a weekend of work for Monroe and Phil Jensen, John lectures
Jensen on his weakness of giving in to children, but when he is
reminded he promised his daughter Lydia a picnic the same day, he
escapes into the world of fantasy.  There, his grown daughter appears
as three different unsavory characters to taunt John that her
downfall was caused by his neglect.

This episode was produced by Danny Arnold, directed by John Rich
and written by Carl Kleinschmitt.

-----------------------------

[Note: Thurber's fable "The Little Girl and the Wolf" is included in 
one episode. The "woman on the bookcase" cartoon is featured in another.]


Return to My World and Welcome to It
---